Urban Interventions
Cambridge, L'ELASTICO
Elena Cologni, L'ELASTICO,
in the exhibition GAMES ARTISTS PLAY Â 5th-12th July , Ruskin Gallery Cambridge, Curator Bronac Ferran
This is the appropriation of a game Cologni used to play as a child. It is presented to participants as a large elastic string forming a specific shape which will change according to a pattern taken from the series of drawings '13 days delay recollection, tour 3′, which were based on locations in Cambridge. The shape is formed by the positioning on the platform of 4 people on a slightly uneven platform and positioning the elastic string. The game consists of jumping on the string following a series of instructions which are available nearby. The body of work is part of the multidisciplinary approach of the project Rockfluid, where site specific art practice is underpinned by elements of cognitive psychology and philosophy. The exercise creates the physical and psychological conditions to enhance an awareness of the perception the body in space. Participants will follow instructions, while seeing a projection of a view from above, another camera will record their movements within proximal space, which Cologni calls microphy.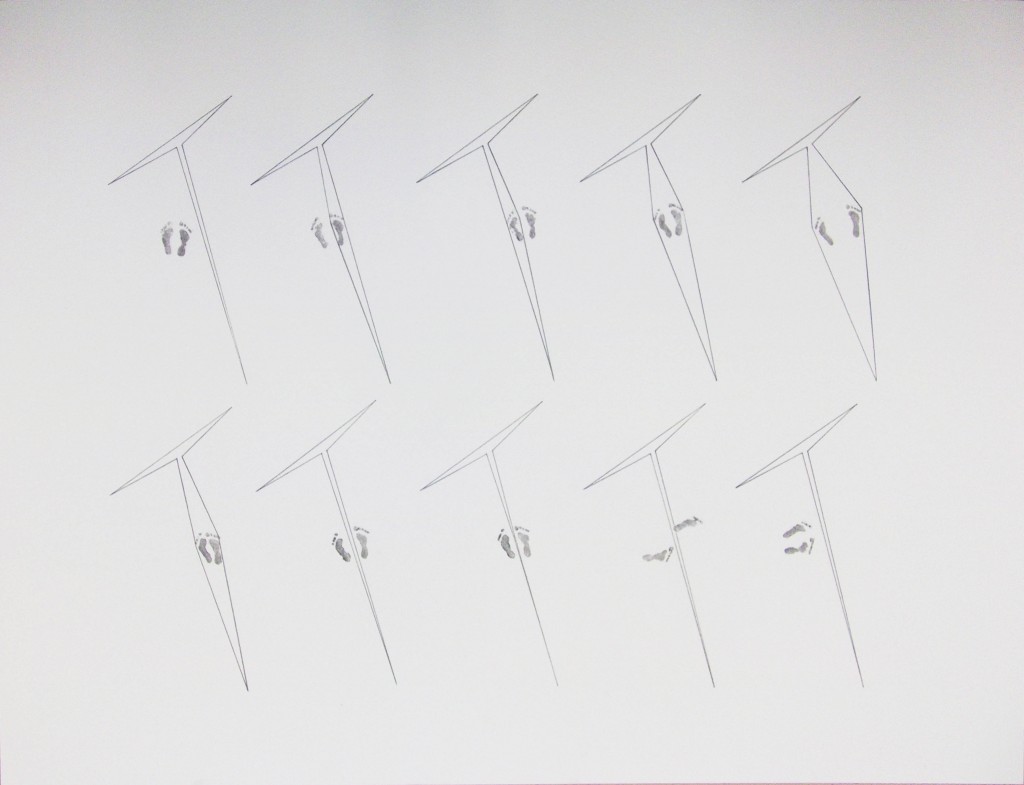 L'ELASTICO, is one of the outcomes of the project ROCKFLUID. This develops from a residency at the Faculty of Experimental Psychology, University of Cambridge (since March 2011), with a collaboration with scientist Lisa Saksida, with whom Elena shares a research interest in the relationship between memory and perception. The dialogue evolves and is highlighted by open events in front of an audience (eg. Science Festival 2011, Science Festival 2012 chaired by Caterina Albano), to inform the artist's creative process. As the project develops, a particular focus has become the influence of interferences of various nature on the perception in the present of space and time. After a number of people have responded to a call for participation (Wysing Arts Centre Open July 2011) to suggest places in Cambridge to meet the artist and share related memories with the participants (October-November 2011), Cologni recollected those journeys from memory and produced a body of work including drawings and public art interventions, and pother formats of presentations (SPA(E)CIOUS, Wsying Arts Centre, Bourn, MK Gallery, Milton Keynes, Institute of Artistic Research Berlin). Throughout the project one of the driving concerns has been how technology has influenced our way of conceive space and its mapping. Through her work Cologni wants to point attention towards the experience of physical space and in particular the space proximal to the body, in relation to other views to which our technology- filled life allows access (see 'views from above' video and text installation, Institute of Astronomy June 2012).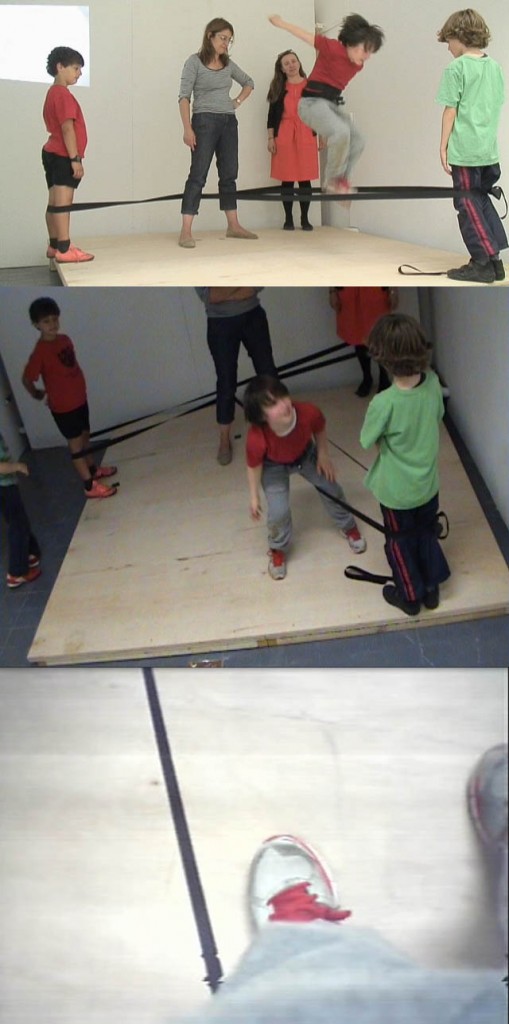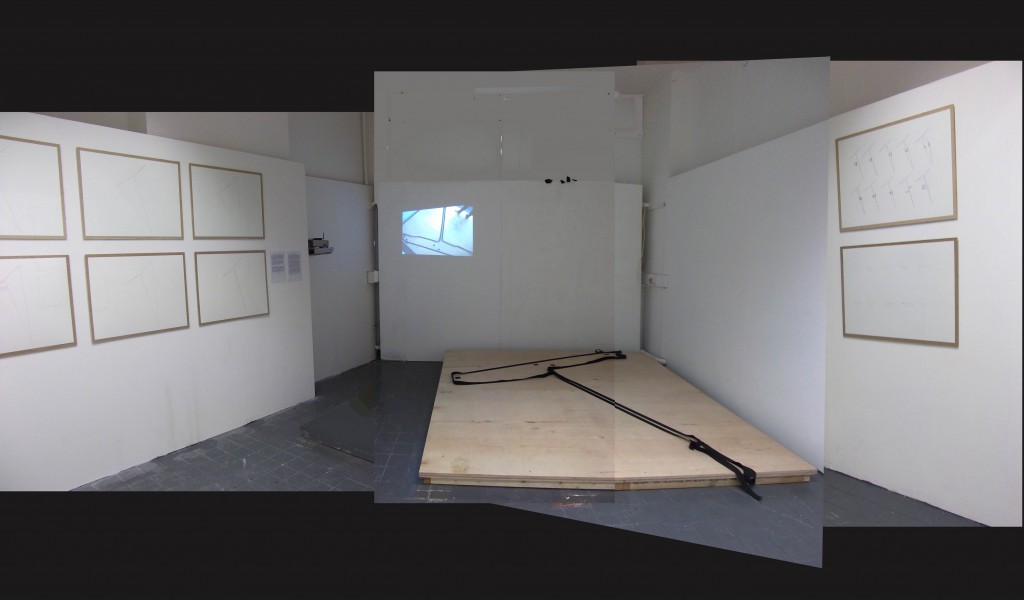 Cologni claims (since her PhD, 2004) that her art research is part of the critique to the ocular-centric discourse within western philosophy, with reference to Martin Jay. Yet, the fascination she has for perception and its psychology, and geometry (all linked to the primacy of vision) is a recurring aspect in her enquiry. Her critical position is manifested through overturning given assumptions therein by adopting paradoxical formats, including: juxtaposing visual perception with physical positioning in space, drawing 'proto-geometric', non-exact shapes, setting up contradictory research hypotheses. In this context 'L'ELASTICO' is built around a need to make the viewer aware of the physical space proximal to the body. This happens in relation to a technology- driven life where most of us become increasingly familiar with (and hooked into) the views form above (GPS, Googleearth, NASA satellites). This way of locating ourselves in the world offers a way to feel in control, which Cologni parallels to renaissance perspective systems, whereby the central focus perspective represents man and structures of power.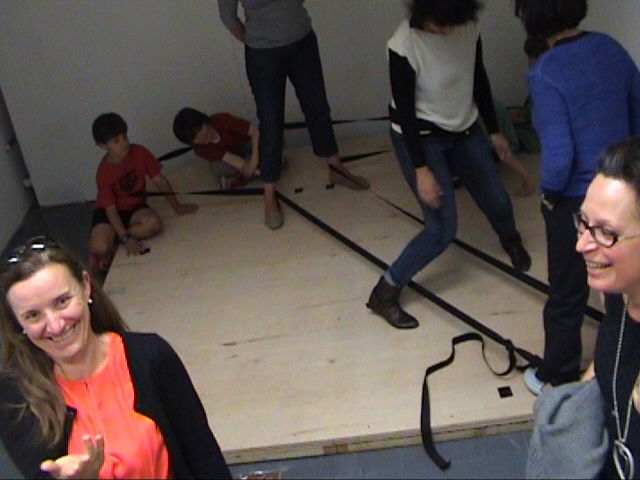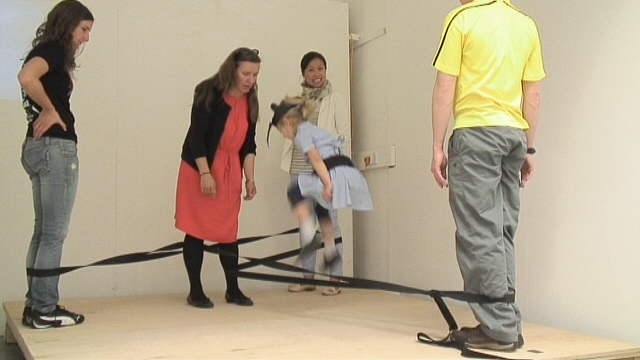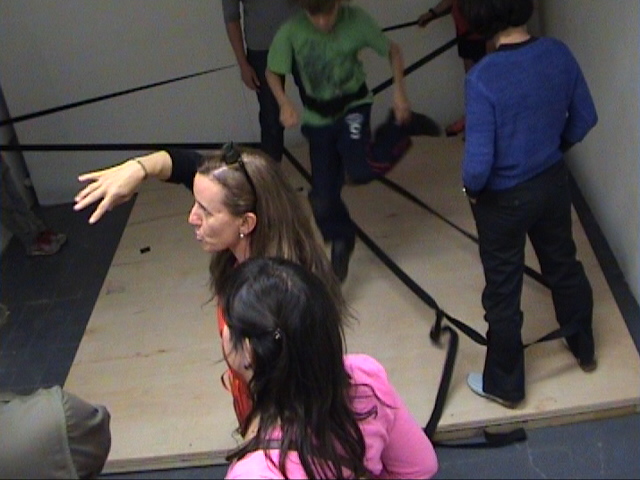 Contributing to L'ELASTICO: Roberto Fava, Aurora Cacciapuoti, Silvia Monterubbianesi, Irene Milani, Irene Monasterolo, Leo Barassi, Leo Parry, Max Parry, Claudia Peverini, Sofia Benson, Valentiva, Monica ….