Urban Interventions
lo scarto (touch), at #TransActing: A Market of Values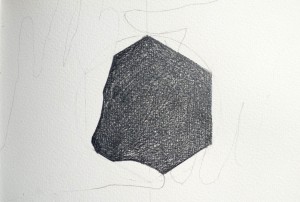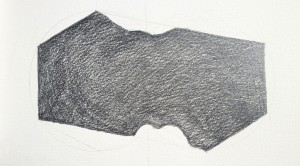 The space between people as residue and difference, and the knowledge of each other is embedded in objects produced in a process of visualisation through touch (prelinguistic).
A 'question' already implies an openness to the others' response, towards their background and differences (cultural, gender…). In particular, in the encounter the space between hands is inhabited, the distance between two persons become materialized, and acts as point of contact, exchange and separation. This is also how "communicative memory works, through the integration of different traditions, an aspect of which will be lost or discarded along the way… 'lo scarto', offcut, scrap, residue of culture…" In this process the space as residue and difference is articulated through touch, and the knowledge of each other is embedded in the resulting produced objects.
This process refers to the Reciprocal Maieutic Approach (Dolci 1988, Cologni 2016), as a way of sharing one's own experience to inform the other's.
References:
images: lo scarto (touch: squizing), graphite on paper,  Elena Cologni
Cologni E., rockfluid.com/lo-scarto
Cologni, E.(2016) 'A Dialogic Approach For The Artist As an Interface in an Intercultural Society '. In Burnard, Mackinlay, Powell, The Routledge International Handbook of Intercultural Arts Research New York, London: Routledge
Dolci, D. (1988) Dal trasmettere al comunicare, Non esiste comunicazione senza reciproco adattamento creativo, Casale Monferrato: Ed Sonda
come and take part to 
  #TransActing: A Market of Values organised by Critical Practice
12-5pm on Saturday, 11th July 2015 in London, at Chelsea College of Arts on the Rootstein Hopkins Parade Ground, across from Tate Britain.
This bustling pop-up market will feature artists, designers, civil-society groups, academics, ecologists, activists and others who creatively explore existing structures of evaluation and actively produce new ones.
Organised by Critical Practice, #TransActing will take place on the historic Rootstein Hopkins Parade Ground, located between Tate Britain and Chelsea College of Arts.Care, trust, creativity and generosity are forms of exchange that coexist with money but cannot be made equivalent to pounds and pence. The Market will showcase skillshares, repair hubs and hacklabs, organ donation, expert and enthusiast knowledge and other resources. Diverse forms of value production will animate economies beyond the financial. It's wealth beyond capital that will be produced at #TransActing.
The Market of Values will be hosted in bespoke structures built by Critical Practice, Public Works and others. These stalls will be interspersed with other spaces of assembly and exchange: a speakers' corner, a social cinema, while multiple currencies will circulate, not all of them monetary.
Whilst the values of competitive markets dominate contemporary life, including art and its education, other kinds can and do coexist. Some even flourish in alternative communities of evaluation. #TransActing will nurture and celebrate these value relations in a spectacular one-day event.
About Critical Practice Research Cluster. It's a cluster of individual artists, designers, curators and other researchers, supporting critical practice within art, the field of culture and organization.
http://www.criticalpracticechelsea.org | criticalpracticeinfo@gmail.com