Urban Interventions
Milton Keynes, NAVIGATION DIAGRAMS
NAVIGATION DIAGRAMS, Site specific performative outdoor installation
MK Gallery, Milton Keynes, 4 July, 6.30 pm
The  artist  will be introduced by Caterina Albano who has followed the development of the project.The body of work is part of the multidisciplinary approach of the project Rockfluid, where site-specific art practice is underpinned by elements of geography, cognitive psychology and philosophy. The exercise creates the physical and psychological conditions to enhance an awareness of the perception the body in space.
The event is curated by Simon Wright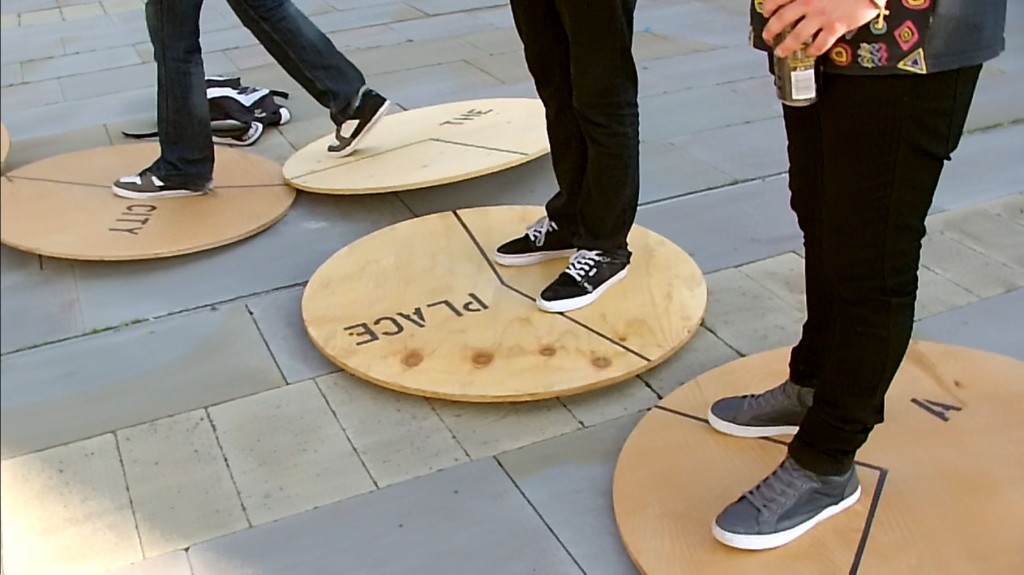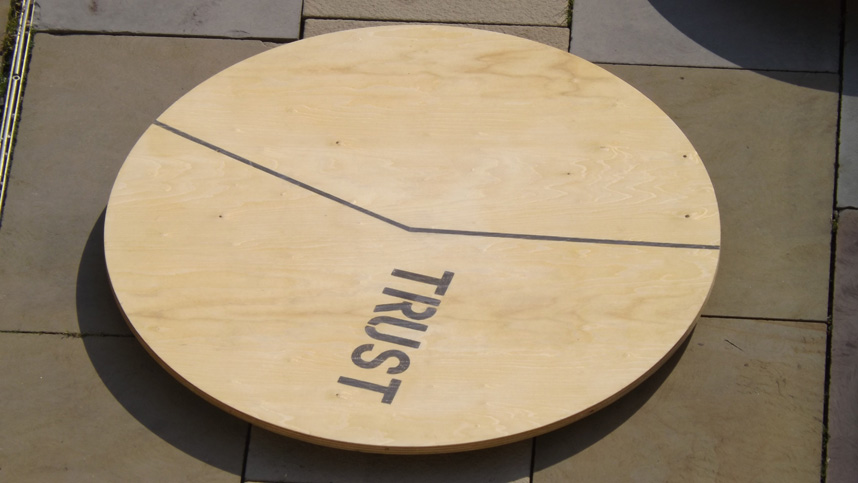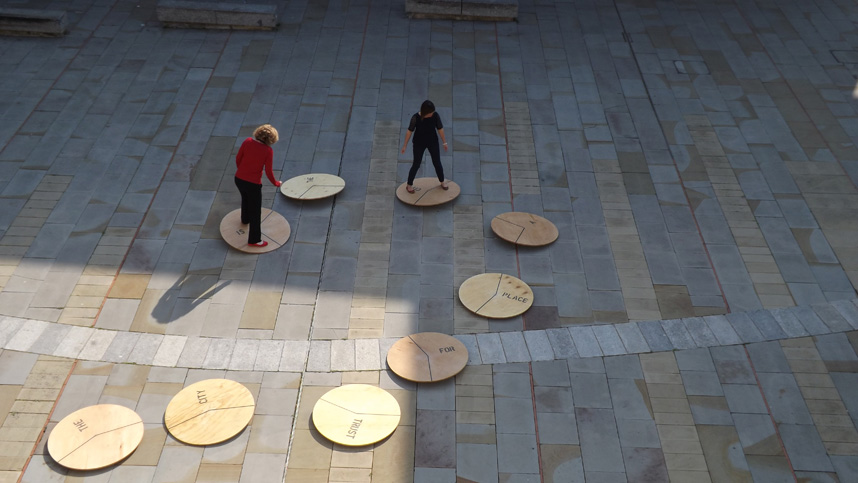 Navigation Diagrams was funded by MK Gallery
documentation  credits: MK Gallery and Charlotte Nichol
Elena Cologni is a studio artist at Wysing Art Centre, was Artist in Residence at University of Cambridge, Faculty of Experimental Psychology, and at University of Hertfordshire, School of Art. She studied at Brera Academy of Art, Università Statale in Milan (Italy), University of Leeds, and she has a PhD from Central Saint Martins College, London (1999-2004, Fine Art with Philosophy and Psychology). She was awarded from the Arts and Humanities Research Council for her Post Doctoral project at Central Saint Martins addressing issues of memory and liveness (2004-2006), Research Fellow at York Saint John University (2007-2009) when her work became primarily site specific and participatory.
Dr. Caterina Albano is a senior research fellow and curator for Artakt, Central Saint Martins College of Arts and Design, University of the Arts London. Albano curates, lectures and publishes in the fields of art, cultural history and theory, in particular emotion and affectivity, memory and consciousness; and on the theory of curating. Albano is the author of Fear and Art in the Contemporary World (Reaktion Books, 2012) and she is currently working on a project on affectivity, memory and art (Palgrave MacMillan).
The event  is part of the exhibition MK Calling 28 June-8 September, MK Gallery, Milton Keynes, including Action Beat; Nathan Barlex; Black Dogs; Boyd & Evans; Jack Brindley; Ben Cavers; Mat Cross; Caroline Devine; Robin Dixon; Saliha Elhoussaini; Alex Evans; Lee Farmer; Lance Fennell; Kyle Gibbings; Peter Gorse; Aaron Head; Jonny Hill; Mandy Hudson; KeelerTornero; LaurenKeeley; Michelle Kopczyk; Victoria Lamburn; Jack Leibowitz; William Lindley; Tom Nash; John Oates; Karen Parker; PLAZA; Marion Piper; Shereen Rahwangi; Suzanna Raymond; Thom Rees; Jade Sarson; Caroline Shadbolt; Annabelle Shelton; Edward Simpson; Helene Sorensen;Gavin Toye; Elizabeth Walker; Yannick Watanabe; Thérésa Wedderburn; Emma Wilde; Jayne Williams; Luke Williams.
Sally Bostock Leggatt; Melanie Bush; Caitlin Erskine-Smith; Katie Fields; Hannah Gaunt;Kirsteen Holuj; Ruth Salter; Tendayi Vine & Tracey Suen; Debi-Sara Wilkinson.
Roisin Callaghan; Carl Sebastian Lindberg; Giulia Ricci; Emily Shepherd; John Strutton; Emmett Walsh; Tom White(1- 30 August): GhostApproach; Helen Judge; Alex Pascual; Matt Waruszynski
Alleyway Theatre Company; Sally Annett; Jen B; Chris Bradley & Sioda Martin; JamesBrightman; Jon Clark; Elena Cologni; Richard DeDomenici; Urja Desai-Thakore; Deborah Fielding; Richard Frost, Guoda JaruŇ°eviciute; Emma & Joe Kent; Natalia Kucirkova; Roshmi Lovatt; Hannah Meara; Tamzen Moulding; Stephen Owen; Helen Parlor; Emily Porter; Guy Russell; Tim Scott; Neil Sharkey; Anna Skelton; Gwen Taylor; Peter J. Taylor; The King Biscuit Boys; Ben Watson (aka Jah Vis); Sebastienne Williams; Steve Winch.
– See more at:
http://www.mkgallery.org/exhibitions/future/#sthash.73I8g2qo.dpuf